Labor Day was last Monday (September 4, 2023). These photographs from the museum's collection show Benton County workers from different periods in our history.
Carpentry work has employed many people, both in the past and today. In this 1939 photograph, the men are demolishing part of the Hout house to make way for a new building.
During the 1940s, many Benton County residents found work at Camp Adair– first in construction and then working in the kitchen, among other activities.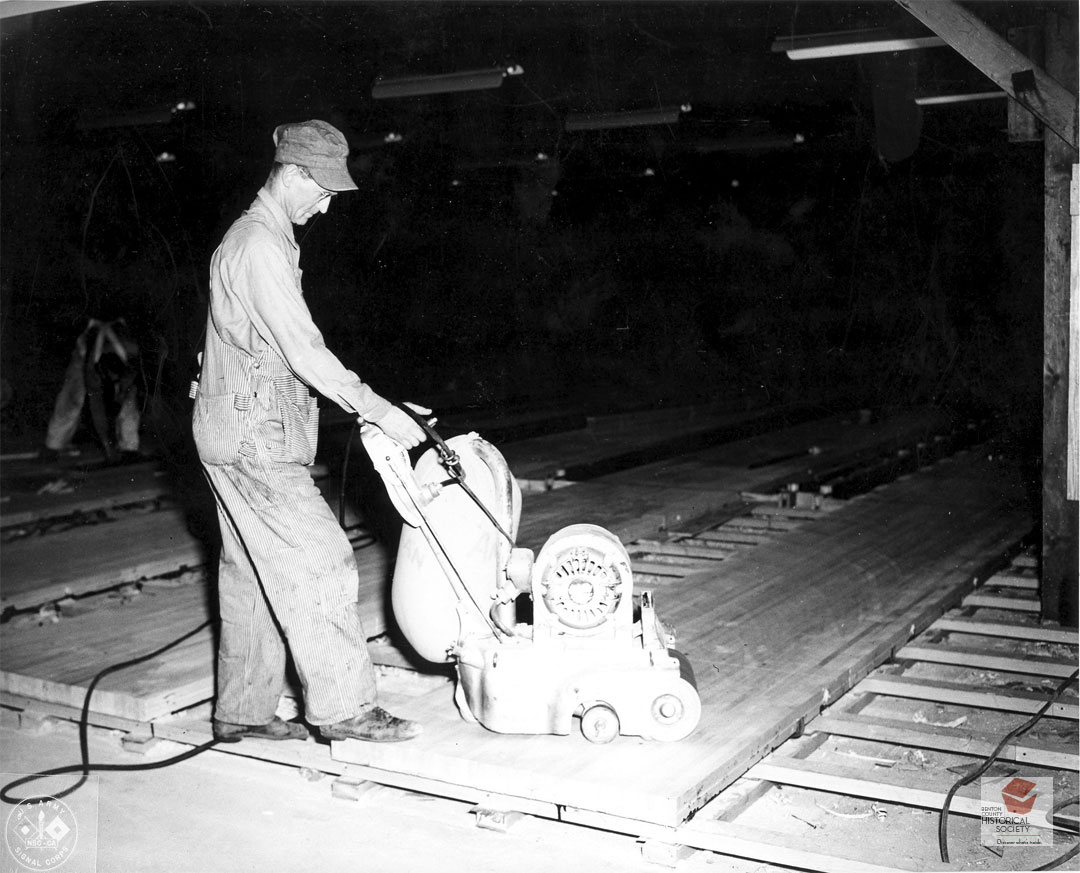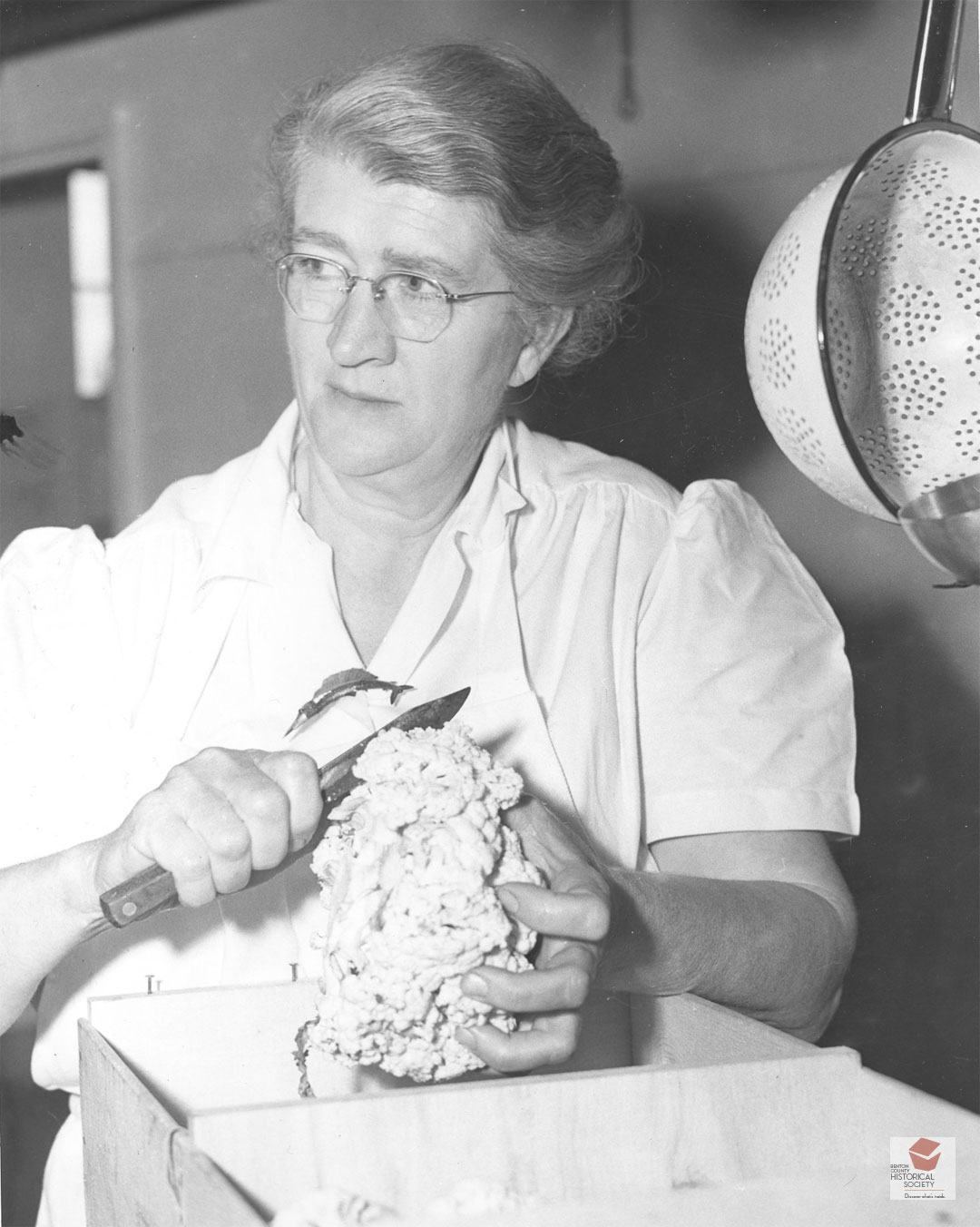 During the 1940s and 1950s the logging industry expanded. These men are using a two-person chainsaw, similar to that on display at the Corvallis Museum, to cut down an old-growth Douglas fir.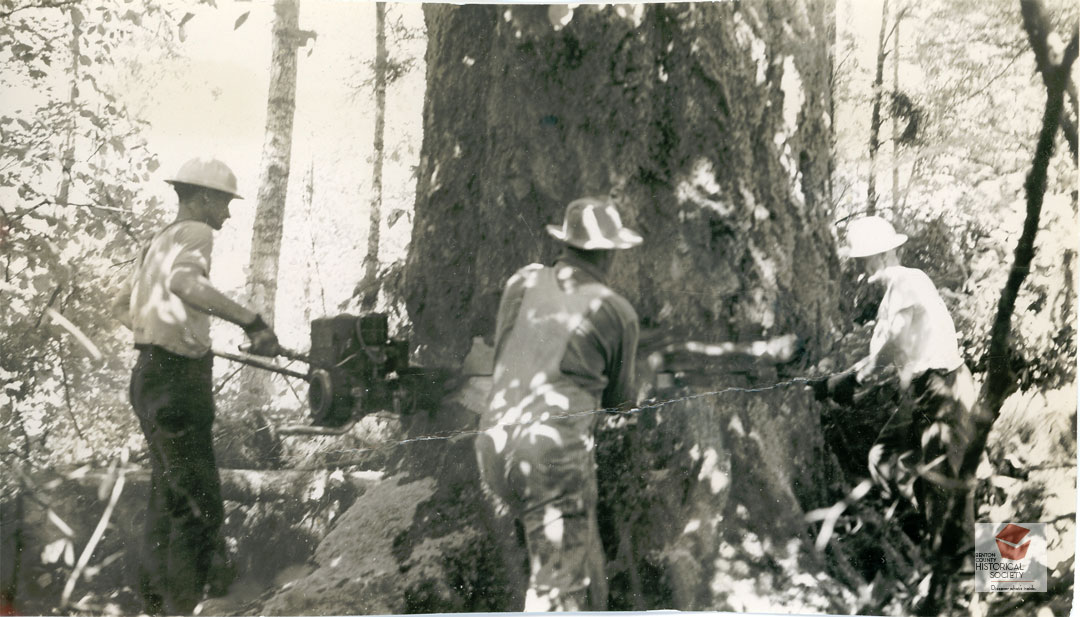 Oregon State University's growth in the 1960s provided many jobs for locals as well as attracting new residents.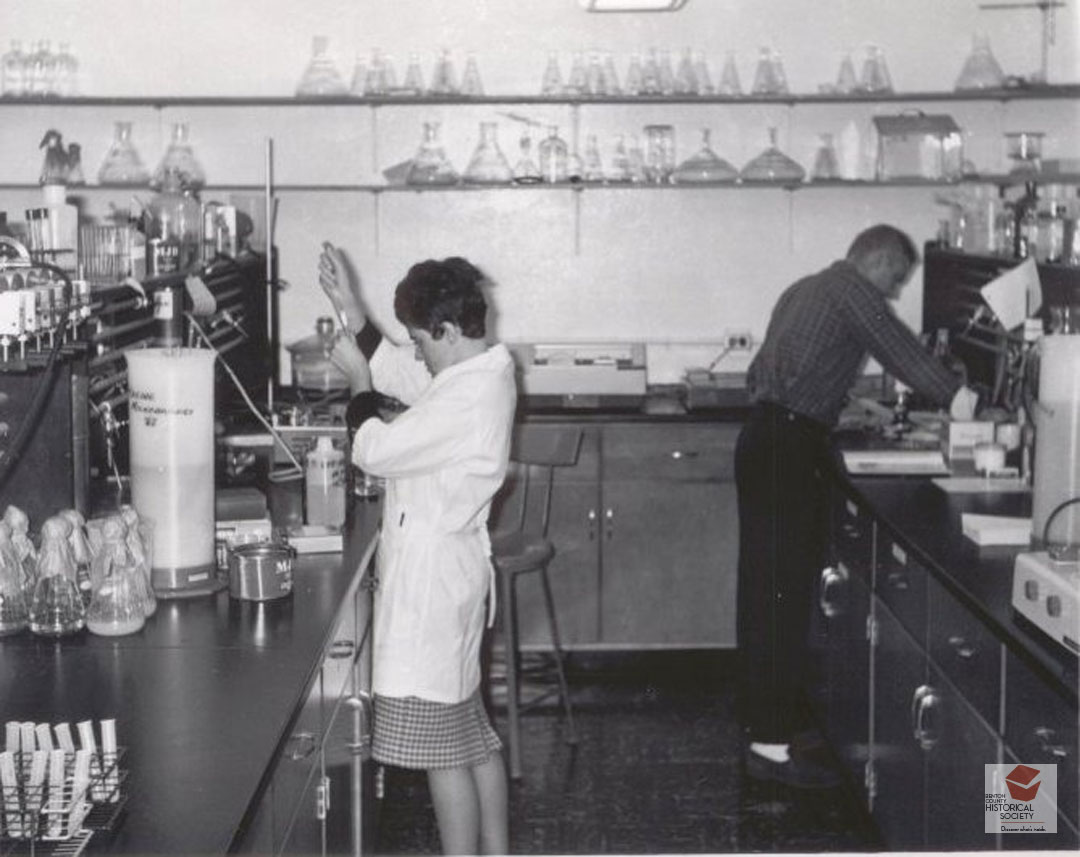 Driving a truck and working in an office are still common occupations.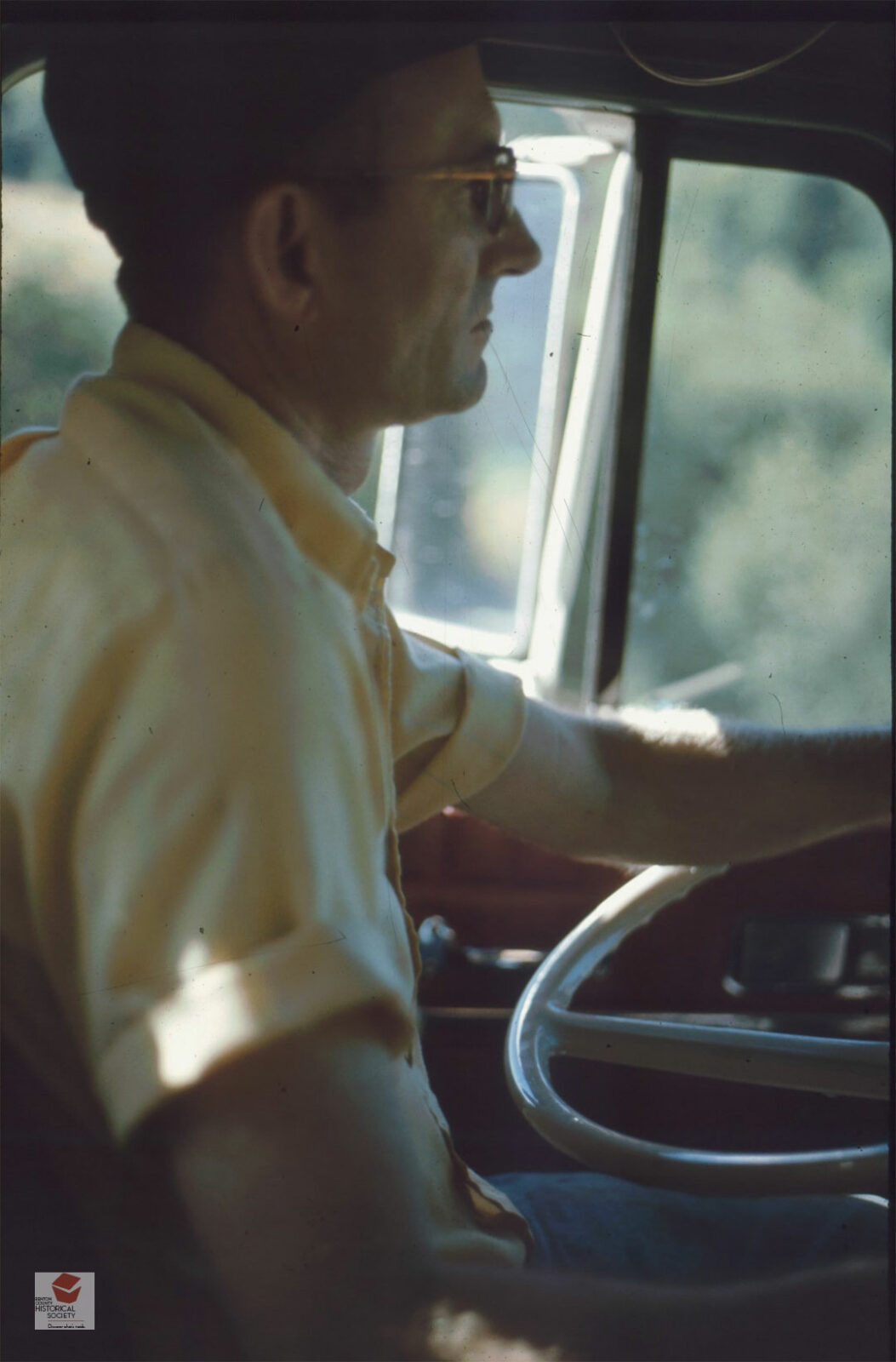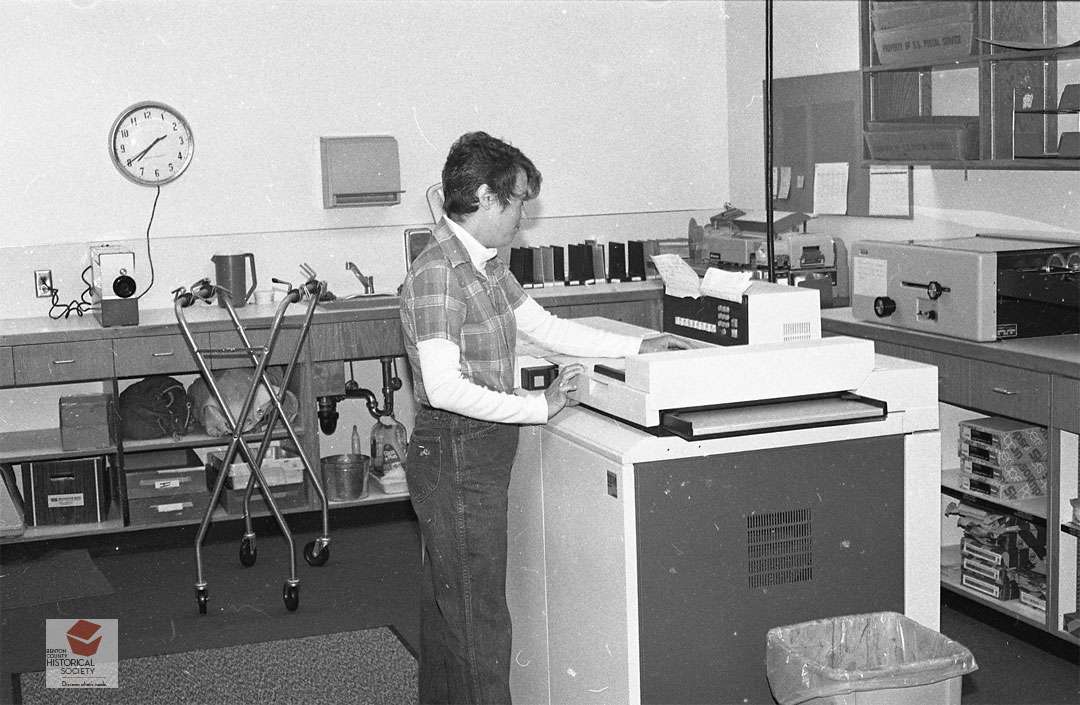 The health care industry has been one of the largest in the Benton County industry for many years. This photograph is from circa 1985.