On August 19, 2023, the Willamette Grange #52 celebrated its 150th anniversary and the 100th birthday of its grange hall. In 1873, 30 people from 18 different families formed the Willamette Grange, making it the oldest Grange in Benton County, and the second oldest active chapter in the state of Oregon. The Grange is a national community-based organization that is centered on agricultural family life and focused on strengthening community ties.
Grange halls provide a space where rural families can socialize in a non-sectarian and non-partisan environment. The also allow the group to carry out its missions of education and service. The Willamette Grange had two earlier halls near Tyee, both of which burned. In 1922, McCauley Porter donated land for construction of the current hall, located at Highway 99 and Greenberry Road, about halfway between Corvallis and Monroe.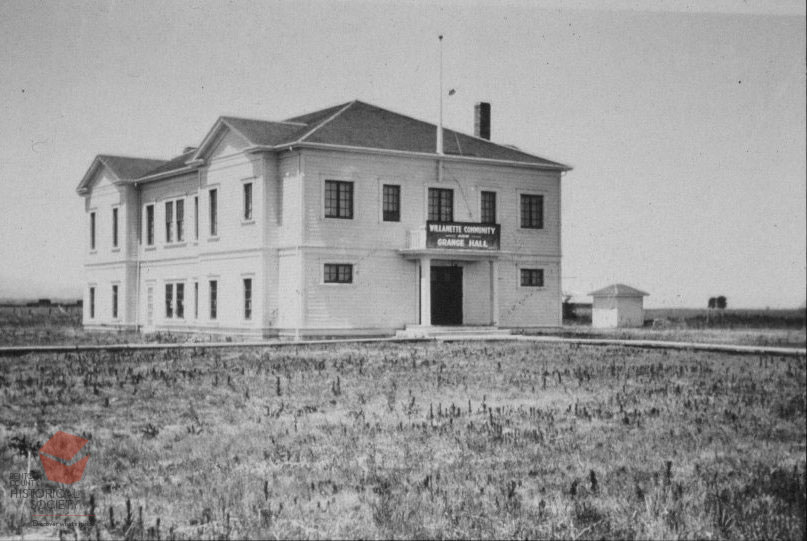 Designed by architect Fred Seedenburg, the hall contains 4,750 square feet. In addition to grange meetings, the building has been used for graduation parties, weddings, and other family or community events. The Willamette Grange has also hosted events open to the public such as a cider-pressing and blueberry bash in July.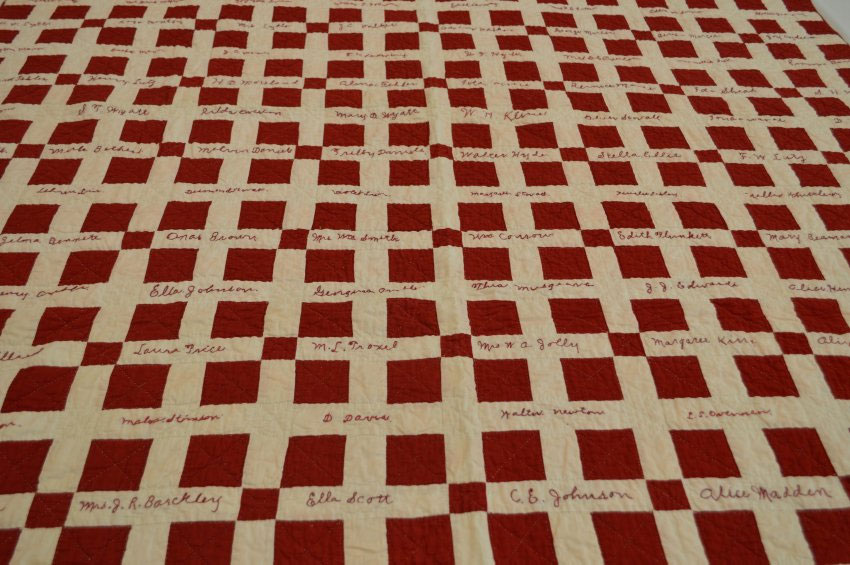 This quilt was made by members of the Willamette Grange and has the names of members of the grange at the time embroidered on the cream cross pieces.   The names of the individuals date the quilt's construction to between 1921 and mid 1923. Perhaps it was related to the construction of the new building. We do not know why they made the quilt or how it was to be used.
Over time the hall began to deteriorate and had to be closed. Recently, people have been working to restore it, replacing rusted water pipes, repairing damaged stairs and bathroom floors, replacing the roof, and painting the outside. In the next few years, they plan to rewire the building and install a new HVAC system.