One hundred years ago, the Oregon Women's Christian Temperance Union (WCTU) purchased 245 acres north of Corvallis from Harry Ashbahr in order to build the Children's Farm Home. Mary Powers of Shedd initiated the project. The oldest of nine children, she had to find homes for her siblings after her parents died. The memory of the sorrow caused by the separation of her siblings led her to propose a home for bereaved children. Ill health prevented Mary and her husband from converting their own farm for this purpose but she was able to appeal to the WCTU to take on the project.
The farm home's mission was to provide a healthy, home-like atmosphere for "normal" children age 3 to 17 who had been abandoned or whose parents had died, divorced, or were disabled. Until the farm home was established, the state had no provision for the care of dependent children except for those deemed "feeble-minded" or who had been sent to reform school.
After acquiring the land along highway 20, the WCTU funded construction of the Willard Cottage; money from the state funded the Oregon Cottage. An additional donation of $50,000 from the Oregon Klu Klux Klan also helped establish the farm.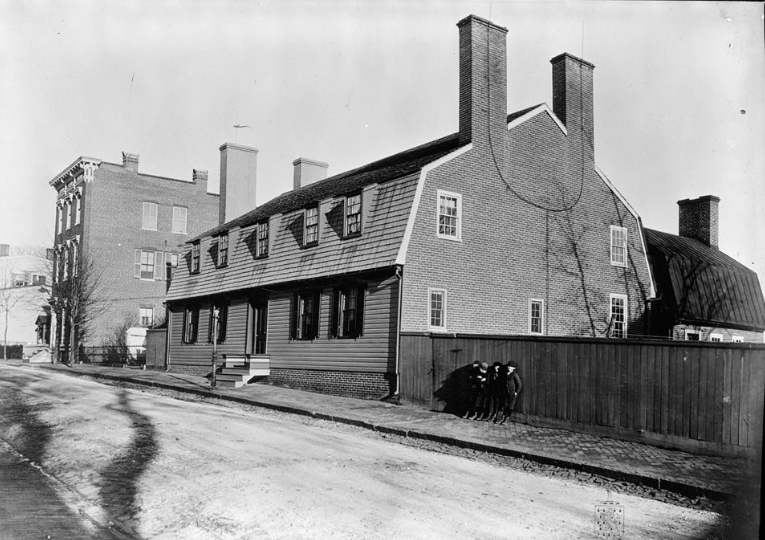 The first child, a nine-year old boy from Multnomah County, moved in during July of 1923. In 1925, the WCTU built a school and hired teachers for grades 1 to 7. Older children attended Corvallis public schools.
In addition to regular schooling, children received vocational training. These boys are participating in a carpentry class taught by volunteer Edward Kammerer.
Local WCTU members supplied needed items such as school clothing and books. Local farmers sent produce.
By 1939, there were eight cottages, each of which housed 17 to 20 children and a house "mother" or "auntie." Each house provided family-like activities.
Children were assigned chores. Boys typically did landscaping or worked on the farm. They maintained a dairy with a herd of 35 Holsteins, raised pigs, vegetables, and fruit trees, Girls typically were assigned to some gardening or housework.
A variety of recreational activities were available. All children beginning in grade 2 were expected to participate in 4-H. Swimming, horseback riding, and sports teams were also available.
In its first twenty-five years, the Farm Home cared for over dependent 1,200 youth. Over time, however, the organization and purpose of the Children's Farm Home changed. In 1964, an independent board replaced one selected by the WCTU. In the mid 1950s, with the rise of the foster care system, the Farm Home's mission changed to "care for and rehabilitate those young people who for some reason have shown difficulty in maintaining a normal home relationship. Many of these youths have been involved in some minor infraction of what society expects of its youth. Our goal is to take these young people before they become seriously involved with law enforcement." The cottage format and the emphasis on farming and other chores remained the same; however, the Farm Home now put more focus on counseling and returning the youth to society. The children were older (10 to 18) and now stayed only an average of 15 to 18 months.
The Children's Farm Home changed yet again in 1998 when it merged with several other organizations to form Trillium Family Services. Once the state began removing children and teens from state mental hospitals to community treatment centers, Trillium began operating the Farm Home as a residential treatment center for children with mental health disorders. It now takes in up to 60 youth.