The 2023 Water Works exhibition at the Benton County Historical Society's Philomath Museum explores the many ways we use water. Extinguishing fires became an important civic use in an era when most commercial buildings in town were wooden.
In July, 1872, a group of local men established the Corvallis Engine Company No. 1. Later that year, they changed the name to the Young America Engine Company No. 1. The members had to be citizens of Corvallis and pay an initiation fee and dues. George Wrenn was elected as the first foreman and Bushrod Washington Wilson was chosen as the first assistant foreman. The company then purchased a second-hand hose car with hand-powered pump. This was stored in their engine-house on the north side of Madison Avenue between Second and Third Streets in Corvallis. This copy of an 1884 lithograph shows the building topped by a tower for the fire bell and for drying hoses.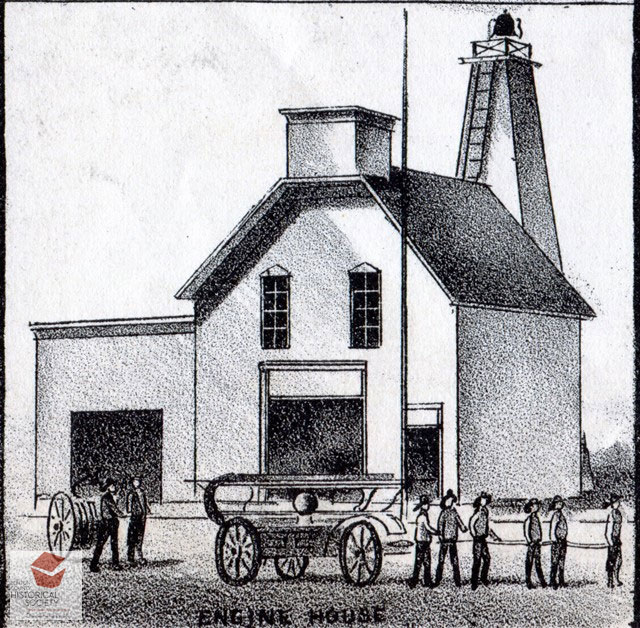 Individual fire-fighting gear consisted of a protective helmet made of leather topped with a metal eagle.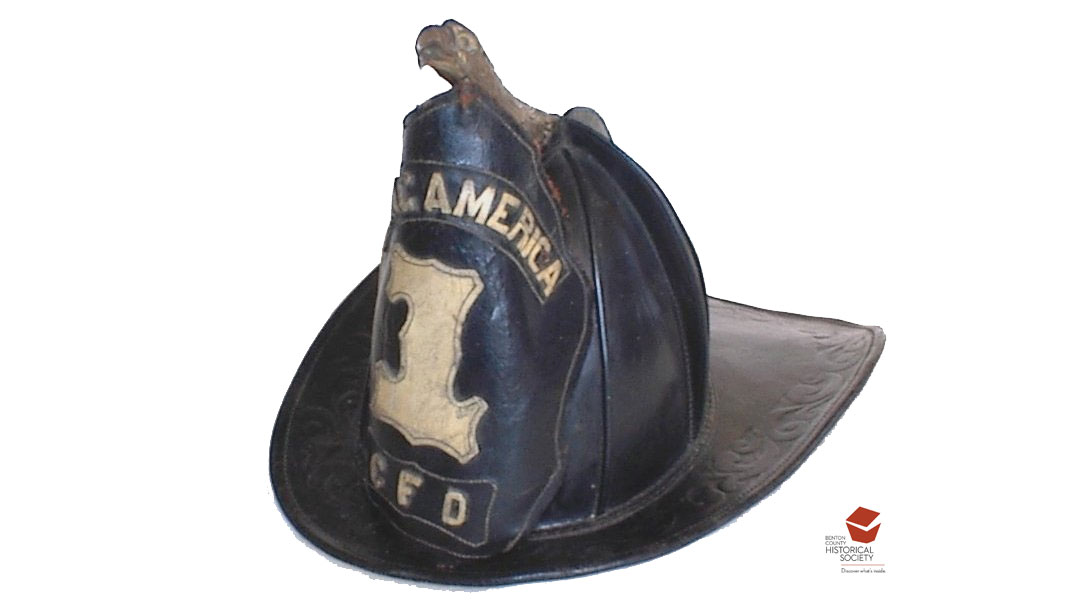 In addition to fighting fires, the group staged exhibitions and competitions with other fire departments. They also staged talent shows and dances, partly as a social event and also to raise money for new equipment.
Here, some of the men of the Young American Engine Company posed for a portrait sometime during the 1890s.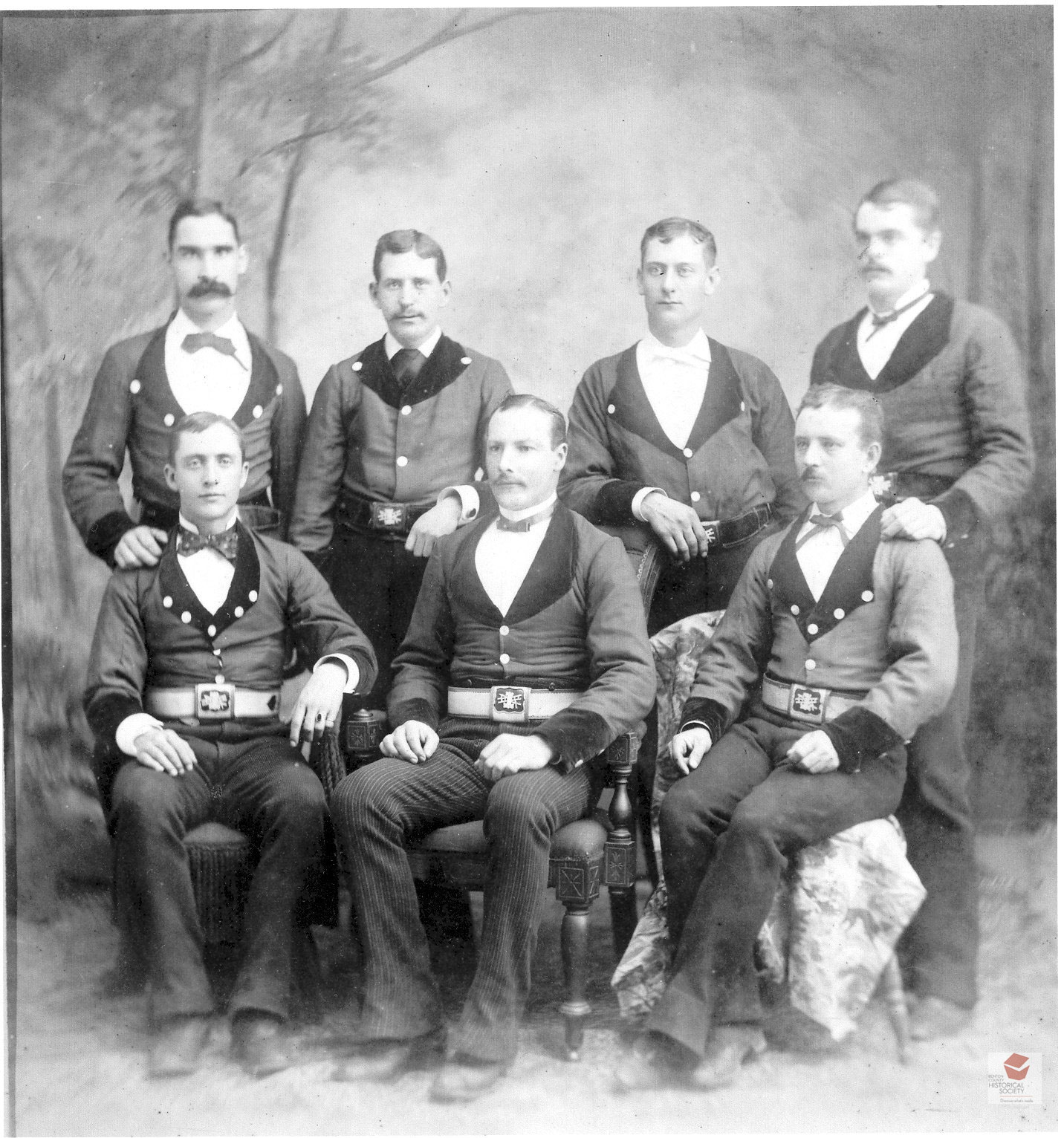 Later, two other companies of volunteers were formed. In 1899, they were consolidated into the Corvallis Fire Department.