The Oregon myrtle tree grows only in a small area of southwestern Oregon and Northern California. The tree is evergreen, with yellow flowers and leaves that emit an strong aroma when crushed.
Myrtlewood is most noted for the quality of its wood, which is hard, fine-grained, and varies in color from very light to a very dark brown, depending on minerals in the soil. By the late 1800s, woodworkers had begun using it for a variety of products. J. H. Oerding of Coquille made this myrtlewood vase in 1916.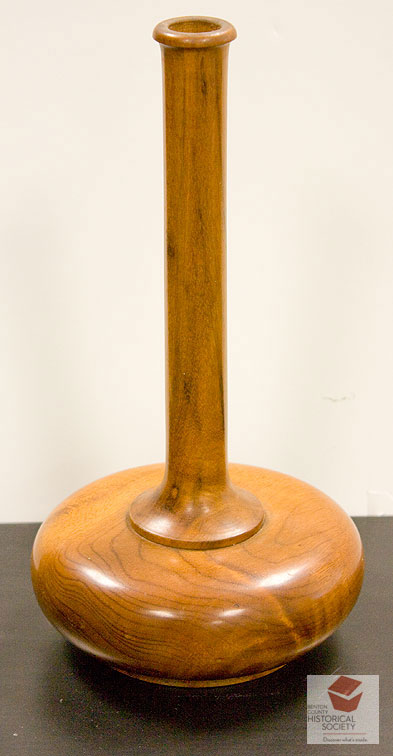 Oerding was also the woodworker that author Jack London commissioned to make myrtlewood furniture for his ranch.
The Duncan Myrtlewood Crafters of North Bend began manufacturing myrtlewood products in 1911 and was still operating circa 1950 when they made this plate.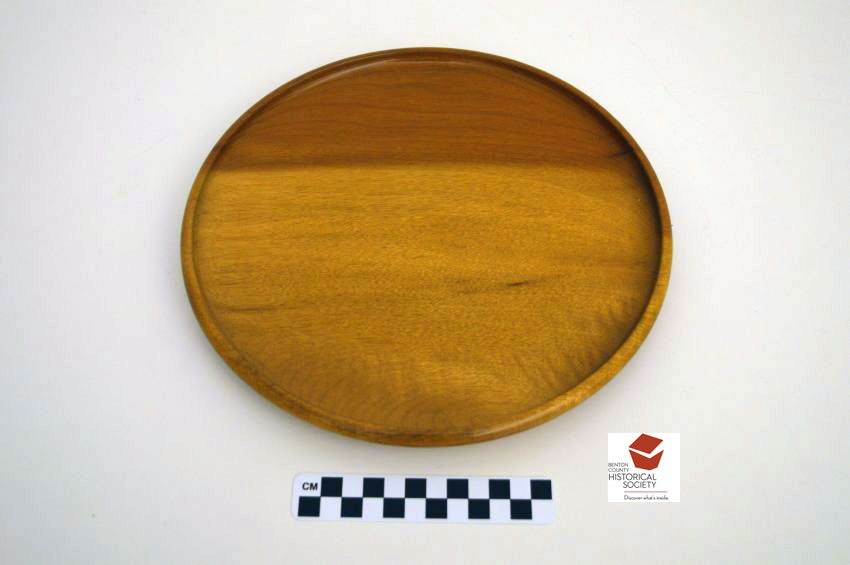 Other woodworkers throughout the state also began working with myrtlewood. This toothpick holder is from Gay's Myrtlewood shop in Philomath (1974-86).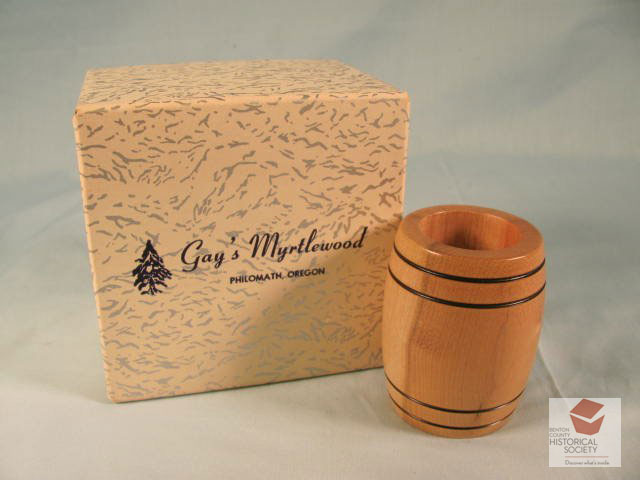 In addition to vases, bowls, and plates, woodworkers also produced a variety of myrtlewood souvenirs to sell to tourists. This beaver was sold by Mudd Jewelers in Corvallis sometime during the 1953-1970 period.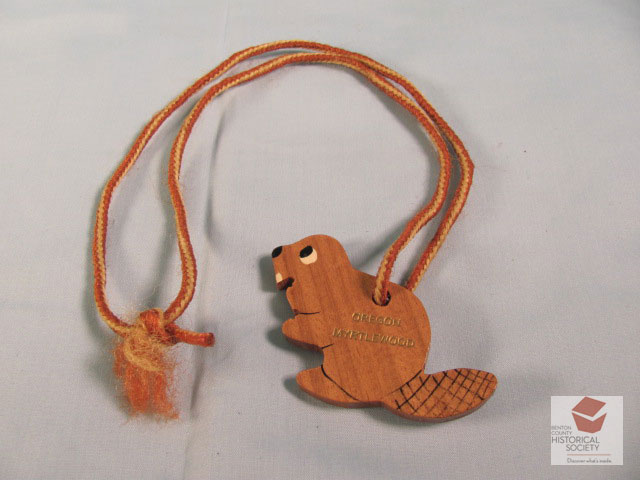 The most unusual use was probably to make wooden coins or scrip for the city of North Bend during the Depression of the 1930s.