This object from the Benton County Historical Society's Horner collection is a theodolite made by the Oertling Company of Berlin Germany.
It was purchased by the U. S. government in 1865 for use in surveying the Great Lakes in order to produce nautical charts to aid navigation there.
Theodolites consist of a telescope mounted above a horizontal circular scale that measures angles. Once the survey team had selected triangulation stations along a measured base line, the theodolite mounted on a tripod above a fixed points, a point was sighted through the telescope and the angle to the base line noted. Repeating this at different points provided the information to calculate distances to far off points. The theodolite could also measure vertical angles so that latitude could also be determined.
This theodolite was used in the survey of Lake Superior.  Baseline stations were established on the Awaken promontory that extends into Lake Superior from Michigan's Upper Peninsula and on the lake's north shore. The survey's report says that these were not ideal base points. It also noted that this instrument and one of the others from the same company did not perform well.  The other was "nearly worthless" and this one (number 2563) was subject to error and require many readings to get a "tolerable" result. Still, the survey party did produce nautical maps such as this one.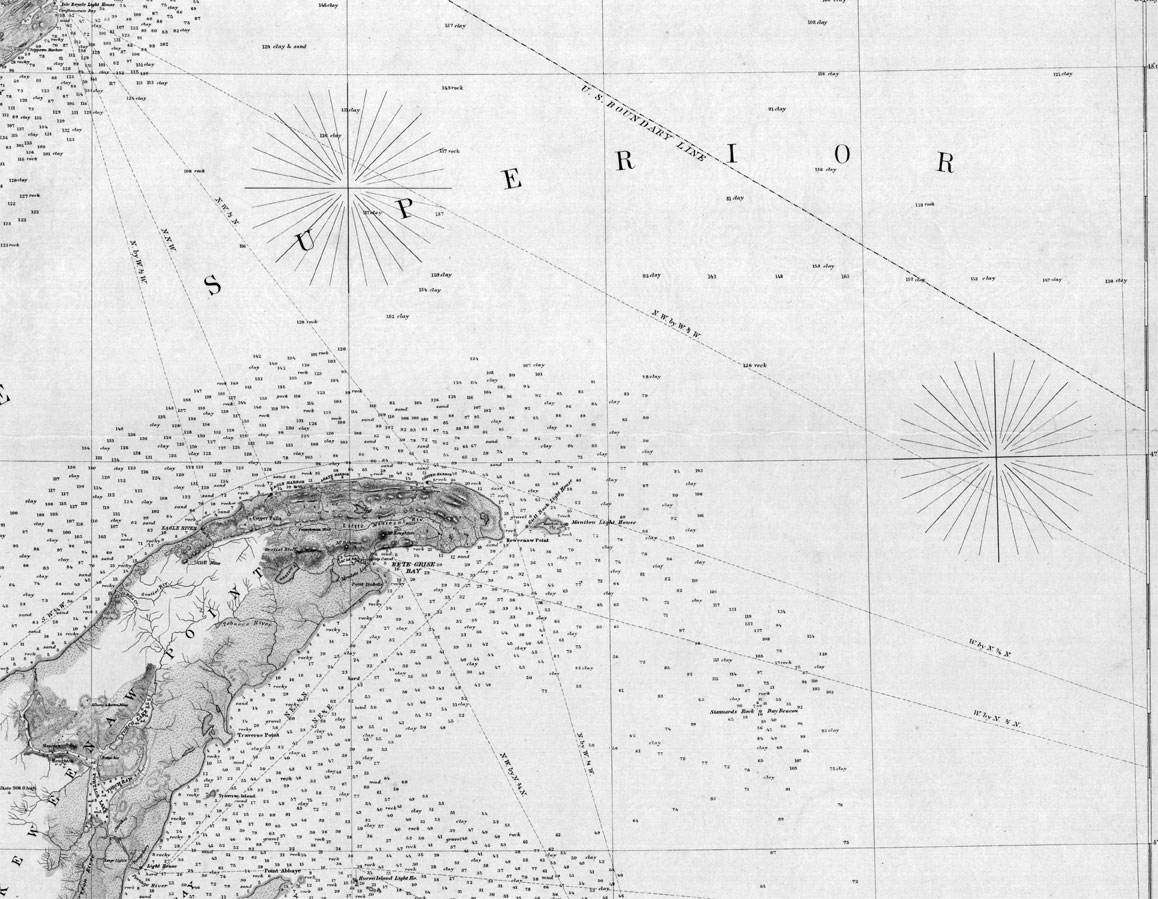 In 1925, OSU Professor of Physics, Dr. W. Weniger, acquired this from a government surplus sale. The clear acrylic pieces are replica replacements for lost pieces.