Welcome to 2023! This year is the 100th anniversary of the Walt Disney Company. The Benton County Historical Society's collection includes several Disney-related items.
The Disney Brothers Studio was founded by brothers Walt and Roy Disney to produce films that featured animated character along with a child actress. In 1927, Disney created Oswald the Lucky Rabbit to star in a fully animated film, the first of 27 such films. Disney emphasized giving his character a distinct personality that was often the source of jokes. This rattle was made in the image of the character.
In 1928, a contract dispute with his distributor, led Disney to create a new character as he did not own the intellectual property rights to Oswald. In 1928, the studio introduced its most famous character, Mickey Mouse. The third Mickey film, Steamboat Willie, was the first to combine sound with animation. That film also introduced Minnie Mouse. In 1930, Mickey Mouse became the main character in a comic strip published in over 60 newspapers.
Disney wanted new characters that could be the source of jokes that didn't fit Mickey's personality so he introduced Donald Duck and Goofy in 1934.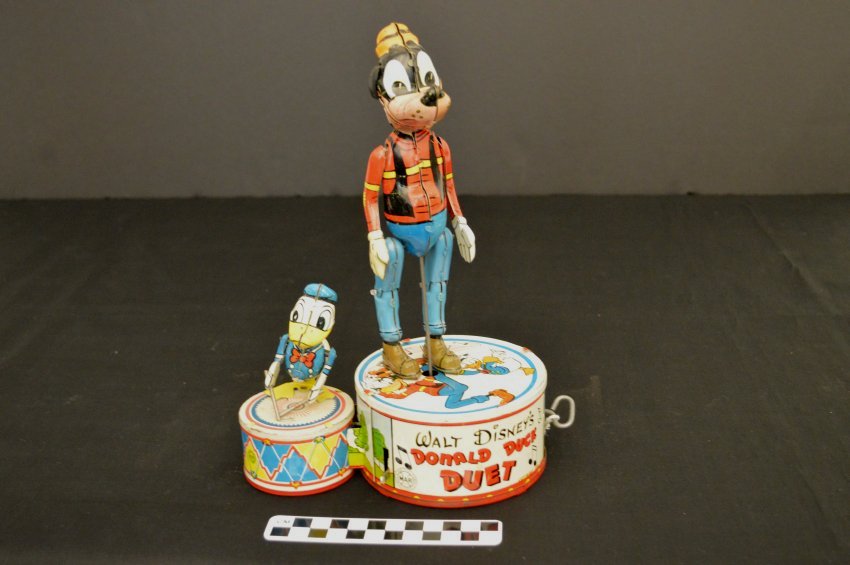 In that year, he also made the first feature-length film, Snow White and the Seven Dwarfs. Pinocchio, Fantasia, Reluctant Dragon, Dumbo, and Bambi followed.
In 1954, the company entered television with Walt Disney 's Disneyland. Each week's episode contained themes from one of Disneyland's four sections: Adventureland, Tomorrowland, Fantasyland, and Frontierland. Five episodes were dramatizations of the life of Davy Crockett; they were then compiled into two feature films. Their popularity, especially among young boys, led to a surge in merchandise sales of items such as coonskin caps and moccasins.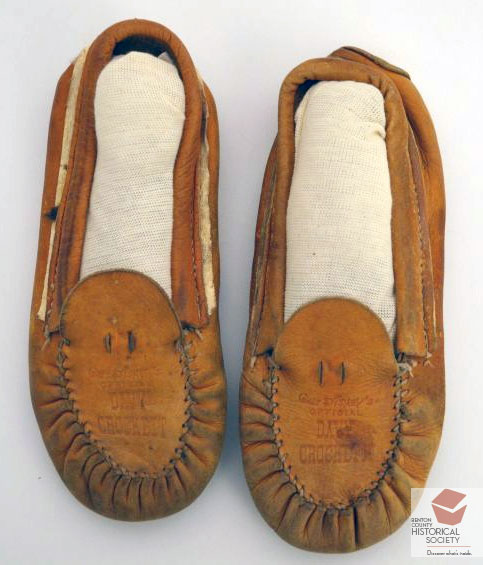 Disney also began making live-action films. In total, the company made 122 animated films and a total of 790 features. Walt Disney and the Disney Studio have won 135 Academy Awards, 29 Golden Globes, and 36 Grammy awards. The TV show has aired nearly continuously since its debut, except for the years 1969-1979. In addition, the Mickey Mouse Club was on TV from 1955-to 1959 and intermittently since. The company operates 12 theme parks and owns many other businesses as well.